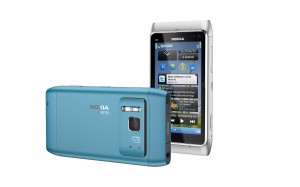 There were people asking me about how to reflash their Nokia N8 but it seems it's a very tricky stuff to make unless you hand it to your nearest Nokia Care Centre or if you are an experienced software programmer.
But let me share some related other issue about hangs in your Nokia N8. Because for new users they will be baffled on how to turn off or reset their phone. Plus the battery method (removing battery in order to power off your phone when it get stuck or hang) will not work on this one as the battery is not user replaceable.
*If your phone get stuck or hangs, do these:
Press and hold Power Button for 8 seconds until it turns off
Press Power Button to Power Up. Done!
*If your phone experiences some faulty software issues (like messaging, calls notifications errors) Not a big issue, do this:
Restore Factory Settings by going to Settings > Phone > Phone Management > Factory Settings
*Remember to back-up and sync in weekly or monthly basis as this will help in restoring your most recent restore points
* = Applicable to Nokia C7, Nokia C6-01, Nokia E7
Why hard resetting is not recommended?
Hard Resetting is not recommended because the current software of Nokia N8 (and Nokia C7, C6-01, E7) seems to be stable and there are no big issues on it. And hard resetting will just cause of some removal of applications such as Ovi Store, Widgets and Ovi Maps. Yes, there are few small glitches but the above procedures will solve it.
What's the other resort aside from hard resetting?
If you experience many software and hardware problems in your Nokia devices, always visit the Nokia Care Centre and don't experiment with yourself.
But How To Hard Reset?
If you are an experienced user from reflashing and resetting and you badly needed to hard reset then these are the steps:
Sync and back-up content – your contacts, photos, music, calendars to Ovi Suite and memory card
Turn off the phone
Simultaneously press and hold volume down + camera key + menu key and power button until your phone shakes (3 inputs + power)