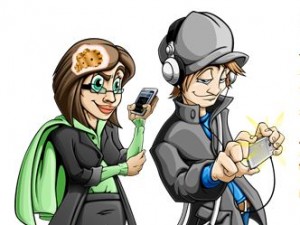 Are you ready to know more about yourself and your phone? Read more after the break…
Well, Ovi is presenting their new fun and exciting quiz segment for fans which helps you know your Appitype.
Appitype is your own self's projection and standing in the current techworld especially with your smartphone and apps usage. And with this quiz you will be able to unlock some of the cool Appitype characters bundled with the recommended phone and apps that will help you.
Just take the quiz on OVI Daily blog and answer eight simple questions and you're done! After that you could also share your Appitype to Facebook or Twitter and download your Appitype characters.
By the way my Appitype is Appthusiasts and the recommended phone is the Nokia N8. Remember to share on what's your Appitype here!