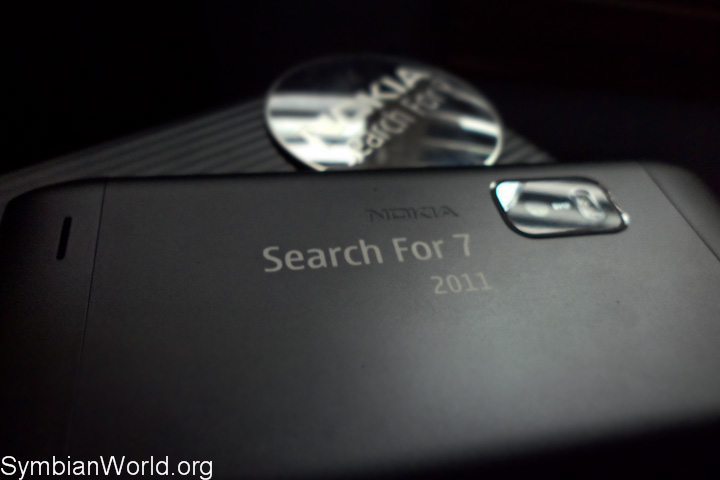 So after one of week of sleepless night thinking of the Nokia E7, it finally arrives in our doorstep today, except that I picked it up from DHL post 'coz of too much excitement and not waiting for the DHL
It's a special unboxing because it is indeed not a normal Nokia E7, but it's a few and limited to 7 numbers only, it's the Search for 7's Nokia E7 that I've won. Yes, I won it during the 7th day of the Searchfor7 competition of Nokia, Thanks again to Nokia and WOMWorld!. My friends at NokiaInnovation also unboxed their Nokia E7 Search for 7 Edition, so checkout their unboxing too.
Meanwhile, below are some shots that I made when I unboxed the Searchfor7 box.
And what's in the box?
A solid black box with a silver round metal plate embossed with Nokia Search for 7 logo
A black Nokia E7 with engraved Search For 7 2011 at the back
A plastic tool box with USB OTG and HDMI adapter together with the USB cable and a headset with extra ear buds
You can't find a charger and other user manual materials, but it's absolutely okay as this was a special prize already.