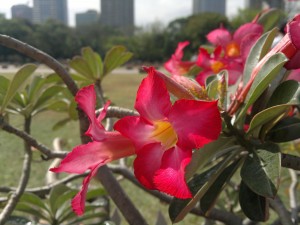 I've been busy with my educational trip last whole week and I was away from my pc and so from my blogging. But what I have closest to mine during this whole trip in Manila was my buddy Nokia N8 and Nokia E7 which I have both all the time. This was also a chance that I grabbed to test the real and extent usage of my smartphones, Nokia N8 for camera and Nokia E7 for its business focus as well as other vital points.
So did Nokia N8 really proved to be the smartphone camera king? I think I will answer that question through the listed good experiences from my N8.
Why should I bring the N8 instead of the a dedicated point and shoot camera:
N8 is very pocketable and it's slimmer and lighter when you compared to other pocket cameras
I don't need to bring a phone
Xenon is a must-have feature
I can take excellent macros with N8
Good for low lights and landscape shots, thanks to Carl Zeiss and big sensor
I can easily share my photos to my social hubs
N8 could absolutely replace your pocket cameras
And here are the shots that I from my trusty N8.
Conclusion:
It's no doubt that the Nokia N8 is still the best camera phone out there. The combination of the Xenon, Carl Zeiss and the big sensor really makes low light and night shots edible in our visual hunger.
On HD video recording, I compared it to Nokia E7, it seems that landscape shooting on E7 is better as it focuses well, thanks to EDoF or FF. However, N8's video shot is more dynamic in lighting because of the camera sensor and optics it uses that is advance compare to E7. And I still wish that Nokia will scratch out their restrictions on Nokia N8's AutoFocus distance on video for smaller objects focus.
Nonetheless, the Nokia N8 again proved that it's very versatile device from phone to camera.