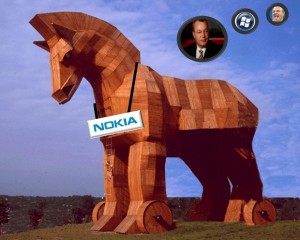 If you are the type of guy that would help Nokia by suggesting or saying your thoughts directly to the CEO, Stephen Elop, and to Nokia, what would it be?
And do you think that Nokia is going for the right directions right now? Do you also consider that Symbian is already dead even though if it would be successful in future? And do you believe that Microsoft is a trojan horse? Or it is really time for Nokia to return to their rubber industry, eh? Well, lots of questions there but I think it would be better if Nokia would hear and read the thoughts we have in our mind regarding the current situations.
Well, if I'd the chance to say something to Elop, I would tell him the words "stick to the current plan, boss".
How about you? Would you tell him to find the Gennie so he could wish for something miraculously, eh?
P.S.
I would like to let the SW's readers and fans that I'm current busy with my errands as student so I am sorry that I am not posting often. But will try to adjust my tight schedule soon.