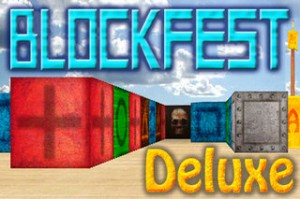 Blockfest Deluxe is definitely an entertaining new puzzle and action game that is now available for Symbian devices. It features good graphics and excellent game modes. There are many levels and types of play in the game that you will surely enjoy.
Blockfest Deluxe
Game Type: Puzzle and Action
Game Modes: Simple, Power Ups, Solid, Custom, Create
Controls: Swipe, Tilt, Tap
Other Options: Graphics, Sounds
The game does really feature an enjoyable game options and thrilling and surprising acts while you play. You have also the options to customize the game that you like and use these game modes. So far, the game is really entertaining and it's free for Symbian devices.
Download Link: Direct from SymbianWorld
Ovi Store: store.ovi.com/content/58235
Download Link: Direct from SymbianWorld
Ovi Store: store.ovi.com/content/58235