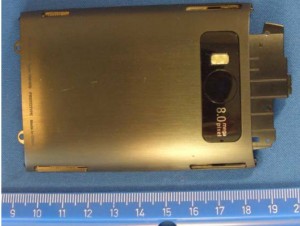 FCC again was delighted to publicly share the teardown of the Nokia X7-00. It's the upcoming Symbian Anna smartphone from Nokia that was announced together with the Nokia E6 last time. It packs an 8 MP camera that is capable of HD, 4″ AMOLED screen, penta band support, and other physical feats it has.
The teardown images shows how the X7 looks inside and how did Nokia managed to create a slim and stunning edgy-quad-speakers alike design of the phone. Well, you might take a look at the image below now and after that you could checkout Nokia online stores for X7-00 pre orders.
Is it more lovely inside or outside?