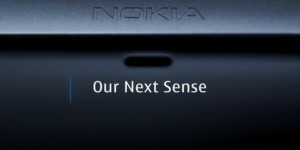 Well, for those who've already saw the "leak" video of possible the Nokia N9 or N950 running meego, then, stay cool 'coz Nokia just posted some pre-tidbits post on what's coming soon.
It's very clear that the post was intended to clarify things that were boiled up after that PocketNow video upload of the leak N9 teaser. And solidly, Nokia are saying that innovations is what they create in their devices. Also Nokia said on the post the in the coming weeks something is coming that is surely packed with innovations.
Talking of innovations in the smartphone area, we should expect something that hasn't been seen on the current smartphone lists in the world. This device might bring something new and cool. So stay tuned for that!
Note: there's a theater curtain on their post.