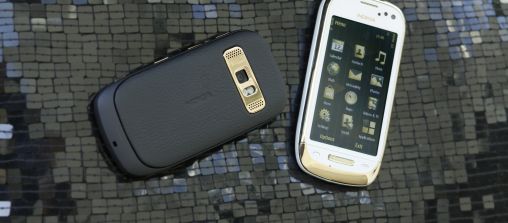 Nokia unveiled today a new smartphone, the Nokia Oro, that is packed with smartness and above all with 18-carat-gold-plating on its body. It's the latest addition to the premium phones of Nokia. Specs and features will be discuss after the break.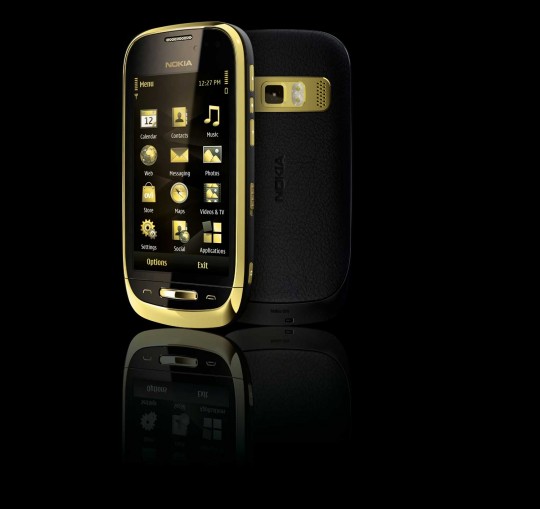 The Nokia Oro is not an ordinary smartphone. It's a super extraordinary mobile because its body is plated with gold materials and made on the premium class design. Detailed with high quality materials and exclusively with the latest Symbian Anna operating system.
Other specs of this Nokia Oro:
Symbian Anna
18 carat gold plate
Pentaband, WiFi
3.5″ AMOLED
8MP Camera capable of HD video recording
free Nokia J Bluetooth headset, as you can see on the box
Price: €800 ~ up ward
Availability: Q3 2011 for selected markets. Europe, Middle East, China
Obviously, the specs of this device is almost similar to Nokia C7 but this one is facelifted version in order to suit high class people that can afford this product.
Definitely, if you can afford this one, why not? Wanna go for the Black version though. How about you?