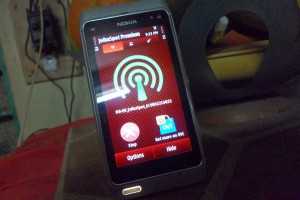 Well, it's very challenging not to have a stable connection at home and more especially if you're always travelling. Having no connection to internet, especially, is a pain if you're kind of a person who rely most of the time on net. But I shouldn't worry anymore because I do have a life saver that always with me, my Nokia N8.
It's very helpful to have my Nokia N8 and JoikuSpot app on it. It is my 2nd lifeline once I take off from home where next destinations are unknown. And especially starting today until Friday that the house will don't have the connection. A painful event but will accept it though. I really need to have a stable connection at home and anywhere if possible in order to connect my laptop and tablet to net, and that's how N8 and Joikuspot currently aids me.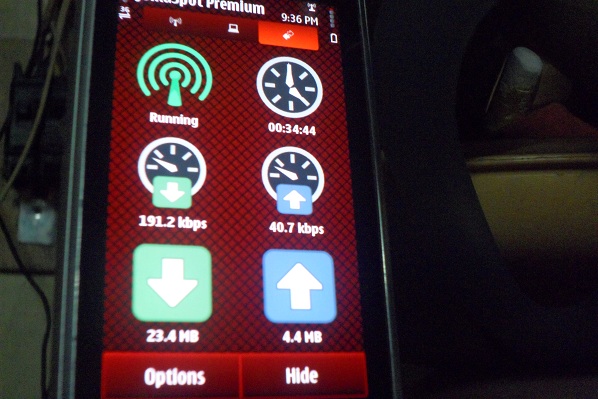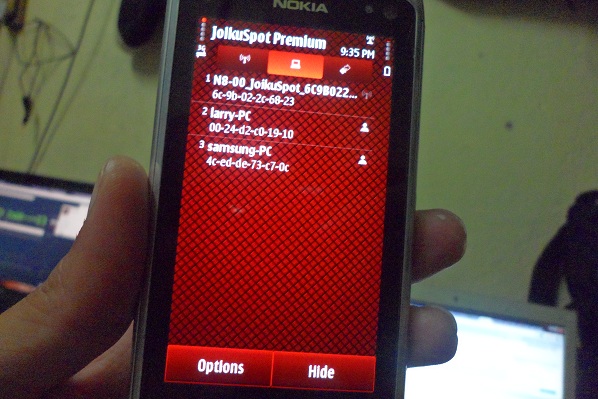 Talking of speed, it is on par with DSL Broadbands and other wireless connections like WiMAX if you're on good spots. Mostly, telcos limit the HSDPA speed from 2Mbps to 5Mbps and it's enough though to power multiple devices like laptops and tablets. But Nokia N8's max speed is up to 10.2Mbps for DL. Some plug-its like SmartBro, Globe Tatoo Sticks, Sun Broadband and MiFi serves you only 2-3Mbps and the costs of these hardware plug-ins are a deal breaker for me.
Joikuspot main functions:
Connect your phone to network
Connect multiple enabled wife devices like laptop, phones, tablets
Manage connection with wep or password
Supports wide lists of Symbian devices
So I really suggest to you guys to have the JoikuSpot on your Symbian devices ready so in your next unexpected offline mode you already know what to do.
JoikuSpot Lite – Ovi Store
JoikuSpot Premium – Ovi Store