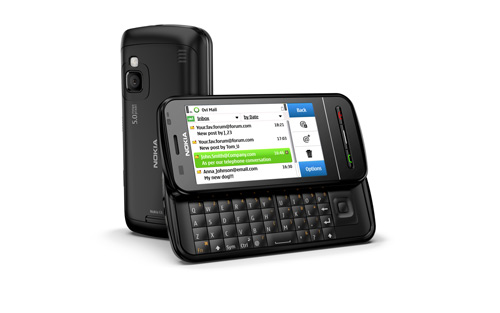 Nokia is rolling out some important software updates for Symbian S60v5 and S60v3.2 devices. These are the old devices that somehow Nokia manage to give support even until now. The update is very important as it will improve and upgrade several major applications on your devices. So below are the lists of these updates.
New Maps – Nokia S60v3 will have the new Ovi Maps update to version 3 SR 4 with feature of in door positioning using wi-fi. While the S60v5 new maps will add local transport and check-in services.
New Browser – The browser on this update is similar to the latest browser that we will see on Symbian Anna devices. This new version 7.3 will bring faster web browsing experience and other wide lists of features.
Added emoticons – Finally, Nokia will add the emoticons feature for a more fun way of texting.
The update has already rolled out yesterday but if you don't have it yet, be sure to check it tomorrow or the next day as these updates are on stages manner. You can also update through NSU, Ovi Suite, or through phone's software updater app.
List of devices that will receive updates:
Symbian S60v3.2
Nokia E72, Nokia E52, Nokia E5, Nokia C5, Nokia 6700 Slide
Symbian S60v5
Nokia C6, Nokia C5-03, Nokia 5230, Nokia 5235, Nokia 5250, Nokia X6, N97 mini, Nokia 5800 and 5530 XpressMusic