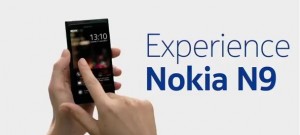 Nokia N9 may still quite far from its market release but in order to cut our anticipation the company held an exclusive website where you can somehow experience Nokia N9's features like the Swipe in MeeGoish ambiance. You could go head over to swipe.nokia.com and experience yourself. Or alternatively, you can load up the Swipe video below.
If you want to know some of the Nokia N9 content please refer to the links below.
Nokia N9 Product Launch – Packed with Meego, 1GHz CPU, 1GB RAM, 8MP & More Specs!
Gallery: Nokia N9 Video Compilation with Hands On and Preview of MeeGo UI
Are you excited with the Nokia N9 too?