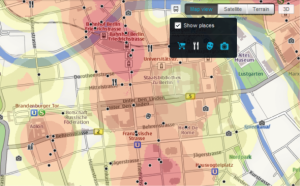 Nokia announces the mobile web version of Ovi Maps based on html5. This brings the free Ovi Maps with lifetime support navigation and positioning system to your Android and Apple devices through your web browser. Features like searching the nearest routes for driving or walking destinations, points of interests, finding establishments and other basic features are available and fully optimized on web style. 
Features:
Know your position
Search points of interests like addresses of establishments
Guides and info on places and points
Walk and Drive Navigation
Public Transport
Share places to twitter, facebook, email or sms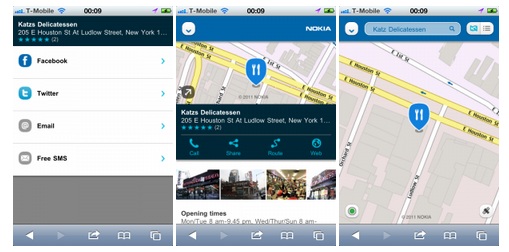 Ovi Maps web have been updated too with the latest Heat Maps feature. It basically record the virtual density and intensity of interesting places in the maps in order to give you the highlights on the most interested and related points of interests on the map. Currently the Heat Maps is on the experimental stage so expect to have changes and improvements on this new Ovi Maps feature.
Lists of supported countries can be found on the source link: Ovi Maps Heat Maps