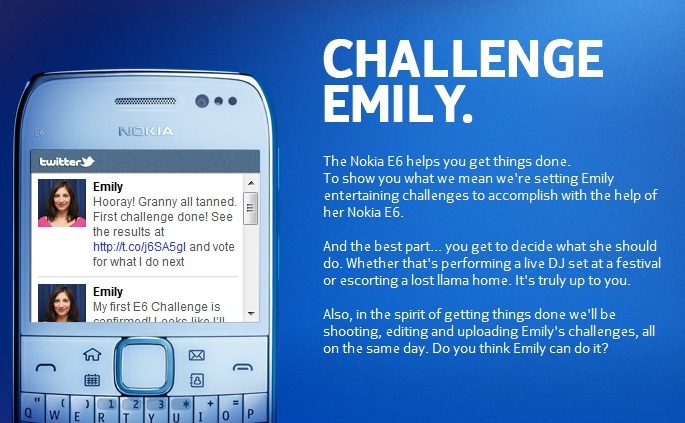 Nokia's E6 competition has finally ended and all challenges you and Nokia gave to Emily were all completed. Thanks to the help of Nokia E6 and the enthusiasm of Emily for finishing all tasks in a short amount of time.
As for the final challenge, open-top Bus Tour suggestion from @mobileyog have been voted out as number one final challenge of Emily. But etting the tourist around London is not an easy task. Luckily, thanks to Nokia E6 where Emily used it to help navigate the bus driver, translate languages and provide camera for tourists on trip, and then she completed it as her final challenge. Well, congrats to @mobileyog, @GervieMacahia and to all those who participated on the E6 competition.
So, see the final challenge below.
More video challenges can be found at Nokia.com/e6emily