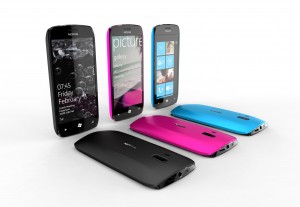 I found some interesting piece from WMPoweruser about big web personalities on getting hooked at Windows Phone Seven devices. So, I thought it would be nice to share some few Seven (Mango) bites to you as Symbian and Nokia fans like me who got excited after reading some feedback from them.
Even though I haven't physically and deeply tried a Windows Phone Seven I was still got interested on the contagious thoughts that other gave after they've tried WPS devices. And what's more interesting is that they compared their experiences from Apple iOS and Google Android. One of the important experience to highlight is from Gabe of Penny Arcade.
And this is what he said on his twitter post after he reviewed a windows phone seven: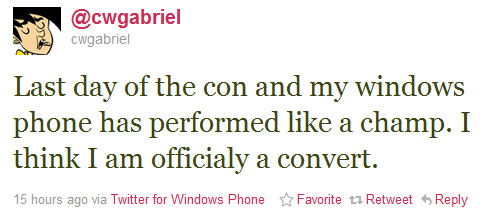 It is not only Gabe who'd already transferred to WP7 but also more people are saying that Windows Phone Seven experience is better than Android and that is based from the survey conducted by Changewave. The results showed that customers satisfaction ratings in USA are highest on iOS and next is on Windows Phone Seven beating Android and Blackberry.
On the other hand, Nokia's first Windows Phone will be unveiled this year and expected to run on the latest Windows Phone 7.5 or Mango platform. Although, Windows Phone Seven are not yet popular compare to Android and iOS still Nokia bet on this platform and therefore they believe that WP7 will likely be a good knight in shining armor for this smartphone competition.
So, do you think SELOP and the rest of Nokia is on the right track?