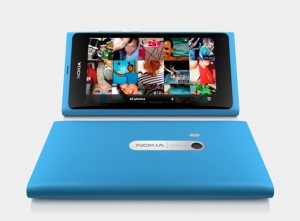 Not only Nokia N8 features unique and top-notch camera features but also the upcoming Nokia N9 which boosts with 8.7 Mega Pixel sensor, Carl Zeiss optics which gives 28mm wide-angle, big aperture of f2.2 best for low light shooting, HD video recording with continuous AF and more!
See Nokia N9's specs and launch article here.
See more Nokia N9's camera samples.
But I'm sure much of us wants to see more Nokia N9's camera in action, so, fortunately, Bill Perry from mobileperry.com have shared some still images and HD video recording done from N9 superior camera. For others that who don't know yet who is Bill Perry, he is the new Global Partner Manager for imaging of Nokia.
So, below you would a 2min long final video taken using N9 and few still images. Note: This is not on final software he has on his Nokia N9.
HD Video (720p @ 30fps) Please don't forget to view on 720p.
So what do you think of the Nokia N9's camera quality?

Source.