On Thursday it was Partytime again. All my buddies and me went to a Nightclub to celebrate and have some fun. Fortunately I received the Nokia N96, the multimedia monster with a 5 megapixel camera and Dual LED flash, two days ago. So I wanted to test N96's nightlife skills. Although it doesn't has a super bright Xenon-flash as the N82 or 6220 Classic I wanted to see how good the videos and pictures will become. So, let's see whether the N96 is a partymonster or just a boring multimedia computer.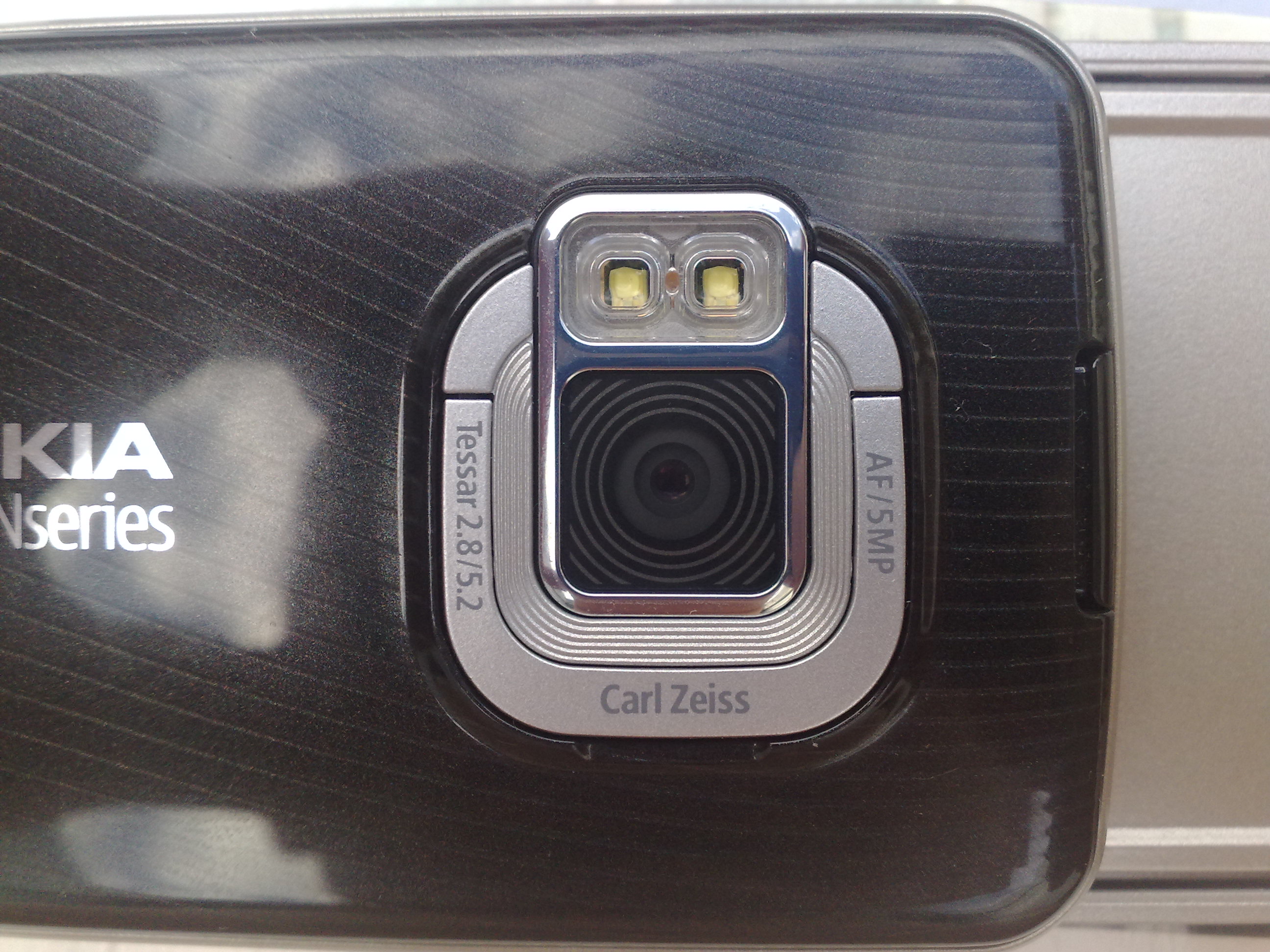 First of all let's see what we have on the back of the N96. The N96 features a 5 megapixel camera with autofocus, Carl Zeiss optics, a Dual LED flash for better pictures in low light conditions and records videos with VGA ( 640 x 480 pixels) resolution and 30 frames per seconds. This are good conditions to become a real partymonster.
Taking videos in low light condition, which we can find for example in a nightclub, was really hard or even impossible with a N95 or just another device. However, since the N96 has a Dual LED flash which works also when taking a video it is possible to take videos in the club or even in total darkness. Here you can see a video taken on the dancefloor:
As you can tell, you could see pretty much. Indeed you could see all the people's faces who stand next to me really clear. More over, the sound was pretty good and neither to loud or to quiet. So, in terms of taking video the N96 is a real partymonster. Now let's see how good or bad the pictures are looking like:
(click to enlarge)
As the objects are further away than 3 meters even the Dual LED couldn't light up the picture. Just a Xenon-flash could solve the problem here.
Both pictures have been taken in macro mode with the flash. The left picture isn't that sharp but you still can read the most. The right picture however, is really sharp and bright enough.
Well, both pictures are more or less sharp but unfortunately the colours are due to the bright flash and the little light really weak. Nevertheless you can see all the details.
In my opinion this is the best picture I've taken this night. These two guys stood still and so I could take a awesome picture. Remember, we're still on the dancefloor, still there is almost no light. Here we can see how good the Dual LED really is.
Verdict:
To come back to my question:  Is the N96 a partymonster or just a boring multimedia computer? In my opinion the N96 is indeed a partymonster. Using the Dual LED in video mode is pretty useful and really improves the videoqulity. Pictures are in general good and in the right distance really good but of course not perfect or not as good as pictures taken with the N82 or 6220 which have a real Xenon-flash.