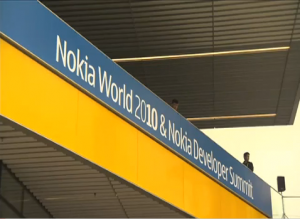 Today, I received an invitation from Nokia for a Symbian event that will be held in Hong Kong this coming August 23rd to 26th. Another event of Nokia that will be held again in Asia. Something big as was on NokiaConnection where they unveiled Nokia N9, and this one is something exciting too. 
And most importantly when Nokia stated to showcase new Symbian product offering which might include another latest Nokia smartphones and services. Yes, you heard it right. There might unveiled new latest smartphones!
What's more is that they prepared a 48-hour fun and excitement for us. But don't worry as we're here to cover it to all of you. We will be sharing stuff fresh right from Hong Kong. So stay tuned and get notified!
Also, don't miss the upcoming Nokia World 2011 in London this coming October. More at http://events.nokia.com/nokiaworld/
So what do you think guys? Will there be a new Nokia smartphones or services on this event?