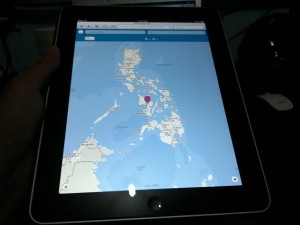 Last month Nokia released the Nokia Maps for non-Nokia devices. The first to be supported of this Nokia Maps with free navigation and search were the HTML5 browser supported devices. These includes your iOS such as iPad, iPhone, and also for Androids one and others that support HTML5.
Take note that Nokia Maps Web is currently on beta phase so more features and improvements are expected to come. But for now, let's see the things that Nokia Maps can do right at your web browser.
To highlight the features we have:
Support for navigation drive and walk
Positioning
Three maps views: Road, Public Trans, Satellite
Search interesting places and addresses with details
Share places and routes
So did you already tried the Nokia Maps on other devices too? Just navigate to maps.ovi.com or maps.nokia.com right from your web browser.