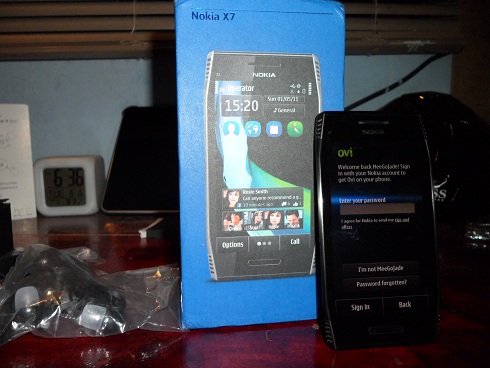 We finally received our Nokia X7 trial from WOMWorld today. And right after the delivery guy dropped it off on our doorstep we didn't hesisate anymore on thinking what to do with it. So, immediately we unbox the beast for all of you together with short comparison against Nokia N8.
See Nokia X7 Specs and Features here (Symbian Anna)
To start with I will highlight on what are my first impressions regarding the device (exterior hardware):
Very solid body, feels metal, smooth and sleek
Heavier than Nokia N8 but not an issue
Grilled speakers desing on corners are eye-catching
4.0″ Display makes it more appealing to eyes
Over all design is excellent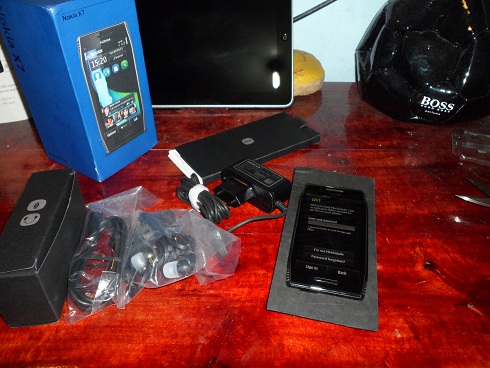 What's on the box?
I noticed that the Nokia X7 packaging design is quite different from other devices such as your Nokia E6. The box looks an attraction instantly even we didn't open the box yet. Of course, this packaging was likely made from recycled materials which is Nokia's brilliant idea in order to contribute on saving planet earth.
Inside the box you can find the Nokia X7 covered with easy-to-remove plastic protection, under it is the removable sim card slot. And below them you can find the user's manual and accessories. Also, it is good to know that the Nokia headset bundled on this one is the same on N8 and other multimedia smartphones of Nokia that has dedicated music and call keys.
Nokia N8 vs Nokia X7
Well, we can't just differentiate these devices without knowing the basis as each phone are made to a specific market target as X7 for social and entertainment inclined smartphone and Nokia N8 for multimedia (camera).
But if we look at the design, the X7 really inherits stylish design. It's very sleek and elegant with a touch of futuristic theme. Noting the grilled corners and shiny body as the main attractions. Also, X7 feels more solid (if you're okay with a metal body feel) compare to N8 as it's heavier and metal used is different from anodized one. I can say that X7 nnd E7 designs are excellent from feel to looks.
Well, these are just my first impressions for X7. Expect more stuff in the coming days regarding X7. And if you have RECOMMENDATIONS or QUESTIONS about X7 stuff please don't hesitate to drop it below through commenting.

Video of unboxing: