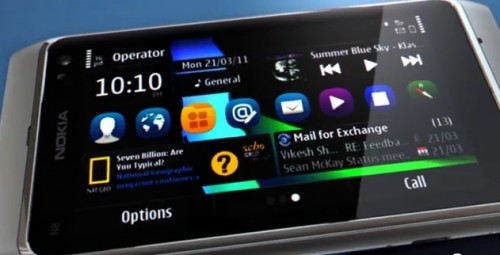 The most awaited Symbian Anna update is finally here with the roll out starting today. Many regions around the world will be able to download the said update for their Nokia N8, Nokia E7, Nokia C7 and Nokia C6-01. Other markets will receive the update on the next following days. 
To update to Symbian Anna, you could use Ovi Suite on your PC or Nokia Software Update in your phone. Approximately the update is 27MB which is a big update for improvements and changes. The update brings lots of important improvements especially on performance and apps.
So what's new with Symbian Anna?
Improved visual looks, from icons to widgets.
Much improved web browser, now faster and reliable
Improved typing system, now with portrait QWERTY keyboard
Improved  services and apps like Ovi Maps
NFC enabling on Nokia C7
And more!
See Symbian Anna on N8, E7, C7 and C6.
Currently, I can't see any available update on my N8 but the roll-out is just beginning so probably by next week or 'til this week only I will be able to update my Nokia N8 to Anna.
So, did you check your device if the update is available too?
Meanwhile you can check Symbian Belle, the next update after Symbian Anna.
Update:
Nokia Conversations article on Symbian Anna update for availability:
Countries that will receive their updates this week include the following:

Belgium, China, Czech Republic, Denmark, Egypt, Finland, Germany, India, Indonesia, Kuwait, Norway, Poland, Russia, Sweden, Thailand, UAE, the UK, and more

Other countries are mostly confirmed for the next three weeks.