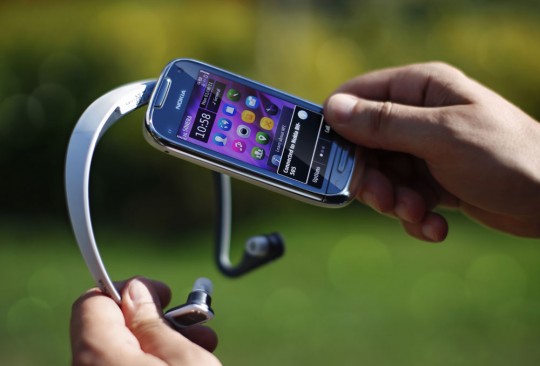 The Symbian 3 family have finally received the Symbian Anna update through the roll out to all regions starting today. This update brings lots of improvements and new features to your current Symbian devices, Nokia N8, E7, C7 and C6-01.
If you want to know more of the said new features of this Anna you can find it in our old posts:
Symbian Anna on Nokia X7 and E6
Symbian Anna on Nokia N8, Nokia C7, Nokia E7 and Nokia C6-01
NFC
On the other hand, Nokia C7 received the software tweak that it needed in order to enable it NFC capabilities. If you doesn't now what is NFC, it's a wireless technology that exists on some smartphones today. Through NFC we could use more our smartphones in many different tasks like wireless payment, data exchange and more.
See what NFC can do in your smartphones like Nokia N9 and C7.
Browser
With Symbian Anna, users could now experience a new improved web browser. It's faster, fresher with new UI, and more reliable.
Portrait QWERTY
One of the most requested feature is finally here. With portrait qwerty keyboard  you could do better and type faster.
Messaging
The messaging features on Anna are improved with E-mail and SMS client on new UI. Plus performance and security things have been improved too.
Nokia Maps and Office
We can also see an improved Nokia Maps on Anna update which brings new features like transport view, shareable routes and contents, etc. It's also been noted that full version of Quick Office and Adobe are up with this update.
The update has just started rolling and by this week more regions will be covered by the said Anna update.