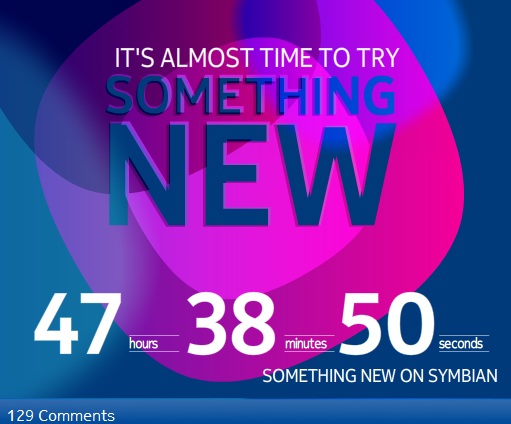 Last time we gave some hints on an upcoming Symbian event in Hong Kong. And today, Nokia finally concluded that it's a Symbian launch event indeed with the 48 hours countdown that has started today.
To sum up, there's really a big chance that new Symbian phones are coming and also there are more exciting things that we should TRY and share to you right from Hong Kong. Yes, we're coming there too, me, Jade Bryan, to the Symbian event in HK. So be sure to stay tuned to symbianworld this week.
On the other hand, the Symbian surprise is being guessed by many that Nokia may finally launched Symbian Belle. Also. the TRY SOMETHING NEW event countdown theme could be a hint to unveiling of Symbian Belle, the new UI for Symbian phones that could be compare to MeeGo and Androids?
So what do you think, will Nokia really unveil the Symbian Belle to public?