Nokia N9 and MeeGo Apps Site Launched, Checkout and Download Hot and Top Apps
nokiaworld.org There is a new site called N9-Apps.com which serves as a hub for all Nokia N9 applications. The site features three categorized to choose from. You have the Hot, Top, and Fresh sections so that you could easily browse apps for your N9 depending on your preferences. There are paid and free apps listed in the site plus each app has a lists of features and as well as demo and screenshots. Unlike on the Nokia Store, you can check or see paid/premium apps here that are not available in your region. But of course you need other resources to download these paid apps.
If you have Nokia N9 check the site: N9-Apps.com
Meanwhile, there is also a dedicated site for MeeGo devices (N9 and N950) that you can visit and easily check for the latest apps for your said devices. The my-meego.com/software is a software catalog one. Go check out the free and new apps in this site too.
Download: Sports Tracker App For Nokia N9 and Lumia Windows Phone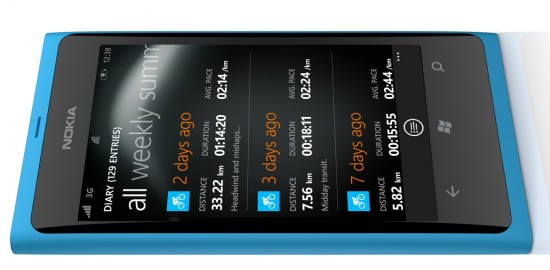 Sports Tracker app for MeeGo and Windows Phone is now available in Nokia Store. The popular sport app is bringing the track, share, and manage features for your sports activity right into your Nokia N9 and Lumia devices.
Features of Sports Tracker:
Tracking of distance, speed, duration, energy
Training Diary and Sync
Sharing to Twitter, Facebook and sports tracker site
Support of Sports Tracker Bluetooth Heart Rate monitor (N9 only)
You can download the app from Nokia Store: Nokia N9 Sports Tracker App. Windows Phone version will be out soon.